Software, Websites and Online Marketing for Forward Thinking Estate Agents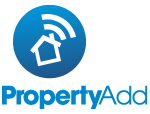 You already know what good software can do to help you run your business. Our approach helps you achieve a whole lot more.
For more information, please email us, or call 01293 888075.
PropertyAdd is a trading name of Addactive Limited. Registered in England No. 5891444.
Copyright © 2006-2014 Addactive Limited, All Rights Reserved.
8 Oathall House, 68-70 Oathall Road, Haywards Heath, RH16 3EN