Software, Websites and Online Marketing for Forward Thinking Estate Agents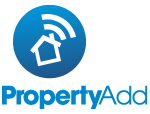 The PropertyAdd website is undergoing a spot of what us property people would term "much needed refurbishment."
You already know what good software can do to help you run your business.
Our approach helps you achieve a whole lot more.
For more information, please email us, call 01293 888075 or click on the logos below for some examples of our work.